Who is Special Education for?
The Learning Services department supports students who have an Individual Education Plan (IEP).

Based upon individual needs, Learning Services staff assist students with their academic work, transitions and/or managing their social and emotional behaviours.  

Students have access to the Resource room during their regular classes and may include a scheduled credit and/or non-credit support period in their timetable.
Learning Services Program
A student is programmed into a Learning Strategies course after being referred by Learning Services.
MONITORING – Learning Services staff monitor students with an IEP throughout the semester.  Progress reports are collected from subject teachers.  Students who require assistance are encouraged to come to the Learning Services room anytime.  Students may access help in the form of specific homework or assignment help, proofreading of assignments, writing tests or exams, or to use computer resources.
RESOURCE PERIOD – An optional non-credit course for students with an IEP who are looking for a quiet place to work on assignments and to obtain daily help.
Enrichment Opportunities
On an individualized consultative basis.
Related Links
Welcome to FHCI Learning Services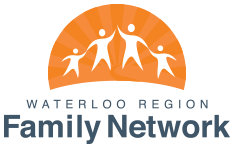 The Waterloo Region Family Network (WRFN) is a home-grown network created in 2009 by parents, offering support for families of children and individuals of all ages with special needs, with or without a formal diagnosis.